Welcome * ..
You're @ isha07.blogspot.com! Welcome! No STEALING please. There's nothing to steal anyway. lol. Please comment on my posts. That's it, enjoy your stay! =)
The Heart Princess * ..

Trisha Laxamana * Isha * July 07, 1990 * 15 years young * $1,505,000 *Roman Catholic * Filipina * Ateneo de Zamboanga University * Junior High * St. Berchmans * Nocturnal * Insomniac * Inet Freak * Music Enthusiast * Heartish * Pinkaholic * Simple * Very Friendly * Very Makulet * Kinda Stubborn * Sensitive * Sensible * N7610 * Coke Float * Cookies 'n Cream * Owns isha07.blogspot.com * ;p
The Layout * ..
This layout is made by isha. It's still my second time to do a layout, so please bear with me. I gave this layout the title "Heartishly Me" because obviously, I love hearts so much! =) In addition, this layout is full of stars too. I sometimes compare my life to a star. Because like a star, I also undergo a cycle, a life cycle. Right now, I feel that I am like a Falling Star wanting to be a Superstar someday! lol. Please RESPECT the content of this site and the owner as well.
Curently * ..
BAD MOOD!

Dec. 26 / 2:53am
Home
Fine

P 3k ?

*?x3!*
salad
cali
silence

none

Pink Shirt + Skirt
Comp Screen

mine

Rest

heartish.com / .net
Icons by:
vintage-melody.org
Crazy Cam * ..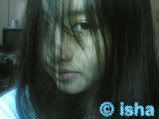 November
Since November is known for the All Souls Day and All Saints Day, I planned to take a pic of myself with some scary effects. But then, it turned out to be a bit funny! lol.
Current Desktop * ..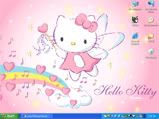 I love Hello Kitty so much! =)
Pictures hosted by:
photobucket.com
Let me know * ..
Treasured Memories * ..
*Monthly*
* April 2005
* September 2005
* October 2005
* November 2005
* December 2005
* January 2006
*Recent Posts*
Journey * ..
My Accounts
1st.blog * Myspace * Multiply * (for my friendster acct, ask me)
Blog Friends
Aiiya * Alissa * Andrea * Arnie * Ava * Camz * Carla * Cars * Chezcah * Corinne * Dana * Danna * Dianne * Donna * Emerie * Hazel * Irish * Ishaaa * Ivy * Jacelyn * Jessa * Jeric * Jez * Johanna * Kareezuh * Kitty * Laine * Lea * Lexy * Lianne * Lyn * Mai * Mark * Monique * Nicole * Nurulfatin * Nicole * Patz * Paula * Rad * Roxy * Sandra * Sarah * Shari * Sherica * Teenai * Tin * Thian * Valerie
School Friends
Anne * Audrie * Cha * Chelsea * Dada * Gilo * Jasper * Fhaty * Rhea * Tara
Exchange Links?. sure! Fill up the form below.
Ask Me * ..
Click >>HERE<< for the answers.
Rotations * ..
Link Me * ..


Awards * ..
Since It's my first time to put something like this here in my blog, there is/are no site(s) of the month yet. So, if you wanna be the first one and be the bueno mano, READ below:

1. If you're the 3250th visitor of my blog, get a screenshot of it (in my counter of course) and send it to my email heartish@gmail.com You will be plugged here until there will be a 4000th visitor (so faaaar away from now. lol).

2. If youe've given me the MOST NUMBER OF COMMENTS for this month of December, you will be PLUGged in this blog for the WHOLE month of JANUARY! Yes! So gimme lots of comments now! ;p

That's it. SO JOIN NOW! lol.
Winners * ..
Ate Kitty gave me the most number of comments for the month of November. *to be edited*
Numbers * ..
1
2
3
4
5
6
7
8
9
10
11
12
13
14
15
16
17
18
19
20
21
22
23
24
25
26
27
28
29
30
31
Calendar by:
so-you.net
*Site Counter*

Counter by:
okcounter.com
Layout by: isha
heartish@gmail.com
Copyright 2005
isha07.blogspot.com
All rights reserved
Happy 2006!
<9px>
My hosted site is now open, although the pages aren't available yet.
HTTP://HEARTISH.EMO-GIRL.ORG
Go and visit!
Btw, before the season ends, I have some more gifts that I recieved here:
From Ate Sarah, Chubbytotot Chezcah, Lil sis Camz, Yummie Donna and Sherica.
Thanks so much! HAPPY NEW YEAR! :)
---
Help Me!
9px>

<9px>

H-E-L-P-!




Hey, my mom will buy me a digicam as an extention of her Christmas gift for me.

BUT... I have a problem!




I still don't know what model or unit of digicam to buy! Help me!




A while ago, I was searching for digicams. I want a digicam with 7 MP or higher but it costs more or less P32+ or $534. Gawd! I don't want my parents to spend that much just for me. So, I think, I'll just go w/ 5MP. errrr. I want that flip screen feature too, so that I can take a picture of myself easily. hehehe.




I want CANON POWERSHOT A620 (7mp) or CANON A610 (5mp) because of the flip screen feature !!




or ixus izoom (no flip screen).




I really have no idea. Please please please help me! Suggestions please?
---
Worst Christmas
9px>

<9px>

Merry Christmas?

Let me repeat that.

Merry

Christmas. oh yeah, Christmas here in the Philipines just ended hours ago. Christmas season

used to be

my favorite time of the year, but not now, not this year. It wasn't happy for me. The bad, the worst and the

worstest WORST

! Don't ask why. This will be a very long post if I would still share

the reasons.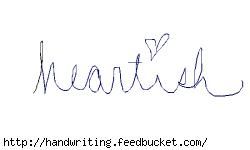 Anyway, can you see the writing above? That's my (computer) handwriting.
The results of my analysis say:


You plan ahead, and are interested in beauty, design, outward appearance, and symmetry. You are a social person who likes to talk and meet others. You are negative, fearful, resistant, doubtful, and/or selfish. You are not very reserved, impatient, self-confident and fond of action. You enjoy life in your own way and do not depend on the opinions of others.
I dont think the analysis was true. I'm not really like that. I was mad and in a bad mood when I wrote that, so do you think that affected the result? lol. haha. Enough for that.
Oh, by the way, we had visitors earlier. When one of them left, our dog, Juanphao, went with him outside the gate without us noticing it. After few minutes, we heard a sound, it's as if someone's knocking on the gate. I didn't really mind it 'cause i thought that if someone was outside, then he/she would strike the doorbell, right? But my mom went out to check. It was Juanphao and he was knocking for quite a long time already! Waaaah! I didn't expect that, it was sweet that he knows his home. All the while, I thought he didn't until the incident earlier :)
So, I'm almost done with my new site. I'm just so lazy. Another blog to maintain... waah. lol. That's all for now. Merry Christmas everyone! .. and may mine be merry too..... maybe next year?
*sorry for those i havn't linked yet for the link exhanges, plus i haven't post most of my xmas gifts yet. hopefully soon.*
---
Gifts
9px>

<9px>

Hey! I made one common gift for my linkies and visitors. You will put a smile on my face if you would take it :D



click
HERE
to take it and for a clearer and larger view
I also made special messages for my dailies and close friends here. Pardon me if the background is just the same, it is not personalized (although the messages are).
Oh btw, I already bought the rich person, whom i was reffering to in the entry before this, a gift. What? Well, just a simple polo from Guess. Gawd. I didn't really know what to buy, so I hope somehow, he will appreciate my gift. Oh please.. hehe.
I've also recieved some gifts. yipee! :

Thanks! :)
Our class Christmas party will already be tomorrow. It will be held in La Vista del Mar (beach resort), 11am-6pm. I'm not excited. lol.
And before I forget, to those who will be getting the gifts, please get the picture and save it in your own server, etc. I hope you'll like my very simple gift. :)
---
Xmas Is Coming
9px>

<9px>

Waaah! I wasn't able to blog for 6days, atleast it didn't reach a week right? :D




I'm still fixing my subdomain. I haven't really had the time to do it. Hopefully, I will finish it before Christmas. That long. waaaaht?!? yeah. 'Cause our school Christmas party will be on Dec. 20, 2005.... errrr!! Really late.




Christmas is fast approaching. I haven't bought gifts yet! :( I didn't have much savings too, so that would really be a big problem ~ budget budget budget! waaah. Anyway, can anyone give me ideas on what gifts (material) can I give to a person who has everything : rich? It's really hard!!!




Okay... So i have here my wishlist for Xmas:



Happy Life... forever

Notebook (Laptop)

DigiCam

iPod

Own Domain (heartish.com) :p

Anything heartish, starish, pinkish stuffs...
Nothing to blog? yeah. haha. 'Til next post :)
Btw, thanks a lot to my
Yummie Donna
for helping me with my subdomain. yey.
**i need a lot of help**
---
Dedication + Work = Success
9px>

<9px>

I don't know what title to give this entry. Anyway, just let it be. lol.




We had our musical play last December 07, 2005, 2:00pm. It was a success! We had a rating of 8.75 / 10.00 and that was the highest grade a class recieved from our batch. After the play, our literature teacher gave us this line: "If you want to restage it, it's a reaalllly reaalllly good play". Omg, we literally jumped for joy! Yipee! :D Sorry if I seem to boast so much, well, I'm just really proud. Who wouldn't? hehe. Uhm, I do not have pictures yet. I hope I can get some pics from my classmates soon!! Or a video, much better, right? hehe. I wish i could share them with you. :)




By the way, I am currently making a new site. I think it's about time for me to learn making sites, which requires ftp, php and all those stuffs. Yeah, I finally let myself be hosted. haha. Where? Uhm, oh no, not now! The site is not yet done. But my subdomain is something like 'heartish.______.org' (don't mind the # of __ , I didn't count it. haha) Yep, it's in .org, so make a guess. haha. For those who already know, shhh... let's keep our little secret. lol.




I'm having problems with installing the layout. Gawd. It's difficult for a beginner like me. Woah. Atleast I'm willing to learn.... can somebody help me? Oh pretty please?? :) hehe.




I think that's it for this post. Thanks so much for the comments! By the way,

Ate Kitty

gave me the most number of comments for the month of November and I'll be plugging her site for the whole month of December. She'll bring her site back to life soon, go and check it from time to time :) *I'm so excited*
---
Ateneo Fiesta
9px>

<9px>

I wasn't able to blog for two weeks, right?!? Gawd. hehe. I've been very busy. Okay, so let's see....

November 21-26 - Busiest schedule was from 7:00am-4:35pm, then musical play practice from 5:00pm-7:00pm (rawr!!)

November 25 - Our class (III-St. Berchmans) celebrated St. Berchmans' feast day, which was supposed to be on Nov. 26. We went to General Hospital for our outreach --> KFC for lunch --> Pasonanca Park (pasyal lang ;p) --> School for our sportsfest (I didn't participate in any of the games.. kill joy? hehe) --> School for our overnight (yippeee!)

November 26-December 4 - Ateneo Fiesta!!! We have no classes for a week but we've got a lot of activities. (plus musical practices) It's really fun and exhausting too. Hmm.. FUN! hehe.




During the Ateneo fiesta, each department will have their own day/night. Here we have the grade school, high school and college night, the faculty and staff day, plus an alumni homecoming. Since I'm part of the high school family (duhh?? lol), I will share my picture during our night. Our theme for this year was 'gypsy'. I didn't really follow the theme, well, atleast somewhat I look like a 'modern gypsy'. (huh??) lol.



I don't look good right? Sorry, that was after the dicso, so I was totally tired. (rawr.. may time pa for picture picture? haha.) By the way, thanks to Penshoppe for the outfit (the top and the skirt). hahaha.
So, how's everyone? Sorry for not updating for a loooong time. I miss y'all! :)
---
9px>